- Event Lighting -
Lights in Alingsås 2016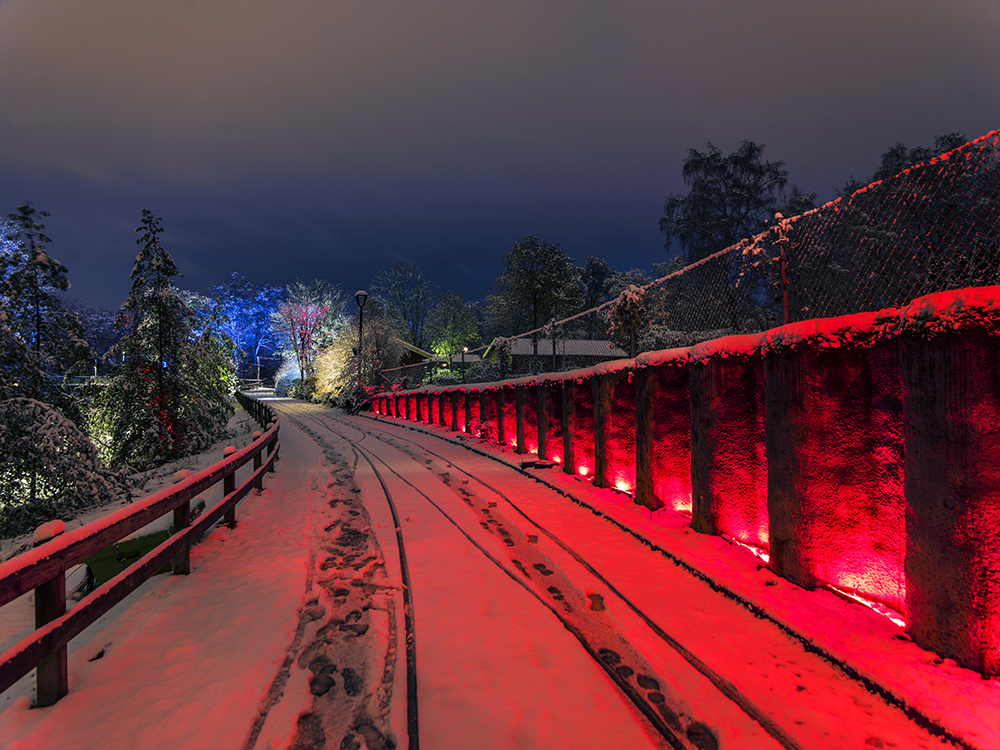 Project type: temporary installation
Realised: 2016 / Alingsås
Project size: 250 sqm
Client: Alingsås Kommun
Photos: Patric Gunnar


In the mind of a child, life appears simple and the complexities of society are not yet their concern. I can recall this about my childhood as well - I thought I could do anything and everything I wanted. But growing older means that life's mysteries slowly unravel themselves, and it is now evident that our world is a terribly unequal place. My voice isn't heard equally and I don't have the same opportunities just because I am a woman.
One day I wish to see equal chances and respect for all girls and women. We should feel safe whenever and wherever we go. I wish for a better world!
This is the story that we told with our lighting installation for the event Lights in Alingsas 2016. The 6-week long lighting event chose this year to support the UN global goals for sustainability and human rights.
For their site, Sabine De Schutter and her team chose to work on the global goal of gender equality. With the concept we visualised the abstract issues of gender (in)equality, and made them experienceable through light.
#lightsinalingsas #team5 #globalgoals #sustainabilitygoals #genderequality #light #lightingdesign #enlightment #ungoals #lightingworkshop #lovelight #lifelonglearning #lightfestival #lichtplanung #lichtontwerpen